SGD Cleaning Services Company Logo Design Felixstowe
SGD Cleaning Services approached us to produce a logo design for their new startup business. Primarily offering window cleaning but also carpet and gutter cleaning. They required a logo design that was clean, easily identified and carried the company name. It was a very quick turnaround with some logos taking months, this one took 3 weeks from enquiry to final files being sent. We do love it when a client knows what they want and likes what they see.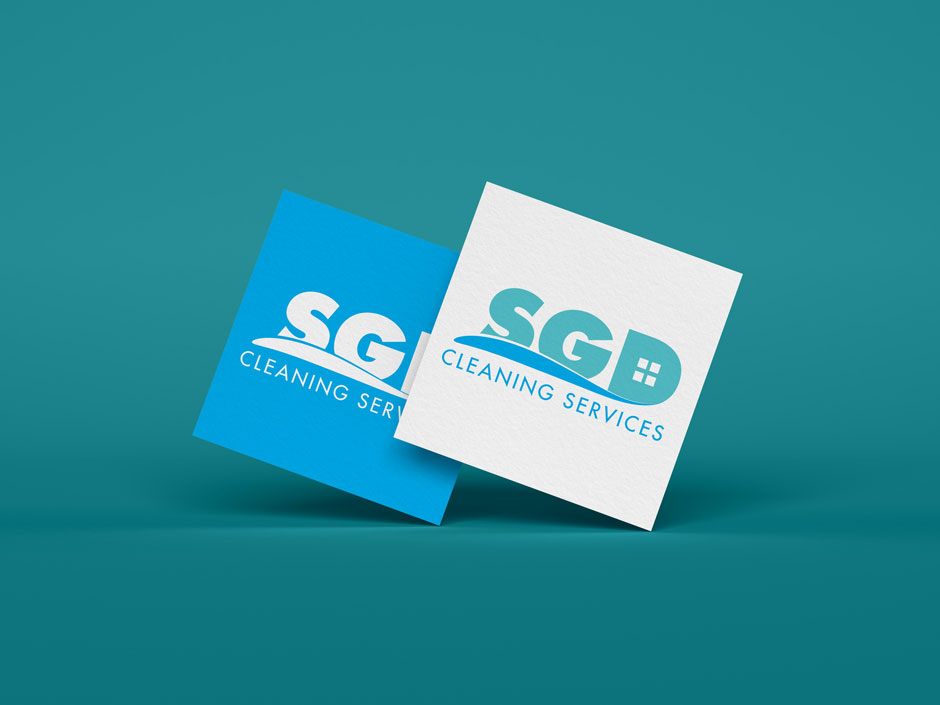 Once we had set up the logo, we created an accompanying business card design. This always starts the first steps towards building the branding by using the logo elements and colours.