Printer Logo Design for Printer Refresh
This logo was created for a new brand of printer head cleaning fluids. The printer logo design uses dots, like ink dots, to symbolise the way a printer prints. The waves are to give and impression of freely moving particles or a refreshing cleansing wash for you printer.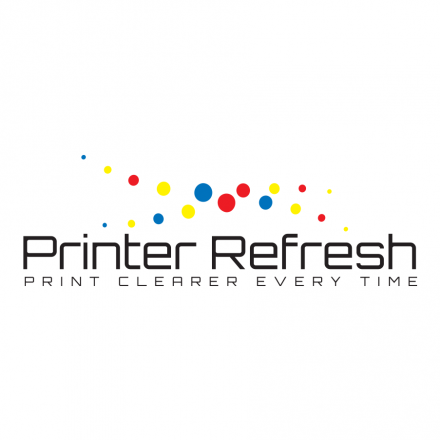 The colours are clean, crisp primary colours. We used a modern font to give a clean bold look to the logo. We also helped the client to decide what their strap-line should be, eventually coming to a final decision of 'Print Clearer Every Time'.
This logo was used on Printer Refresh fluid bottles.