Responsive website design for Ink Again Felixstowe
A responsive website design for Ink Again, based in Felixstowe, Suffolk. A bright and simple single page, brochure website, designed to showcase their services easily. The colourful ink pot hero image at the top of the page is perfectly themed to match Ink Again Felixstowe's services and branding.
Once we had the logo and branding we set about creating the responsive website design. A simple, single page, brochure website to give them web presence but always encouraging people to visit the shop itself or get in touch. The website is a responsive, mobile device friendly design, which is very important these days as so many people browse 'on the go'. There's also an easy access custom designed, pop out map on the site. A bright email icon and instant phone icon at the tap of an icon.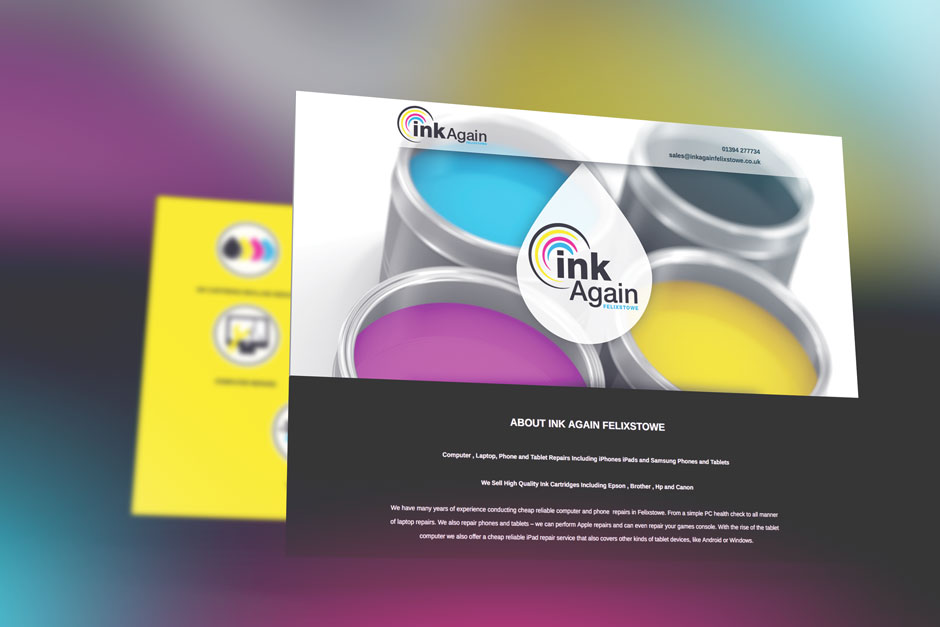 We carried on the theme of the colours throughout the website keeping it clean, bright and simple to use. We designed an icon set and animated them to add a quirky, fun, feature to the website design.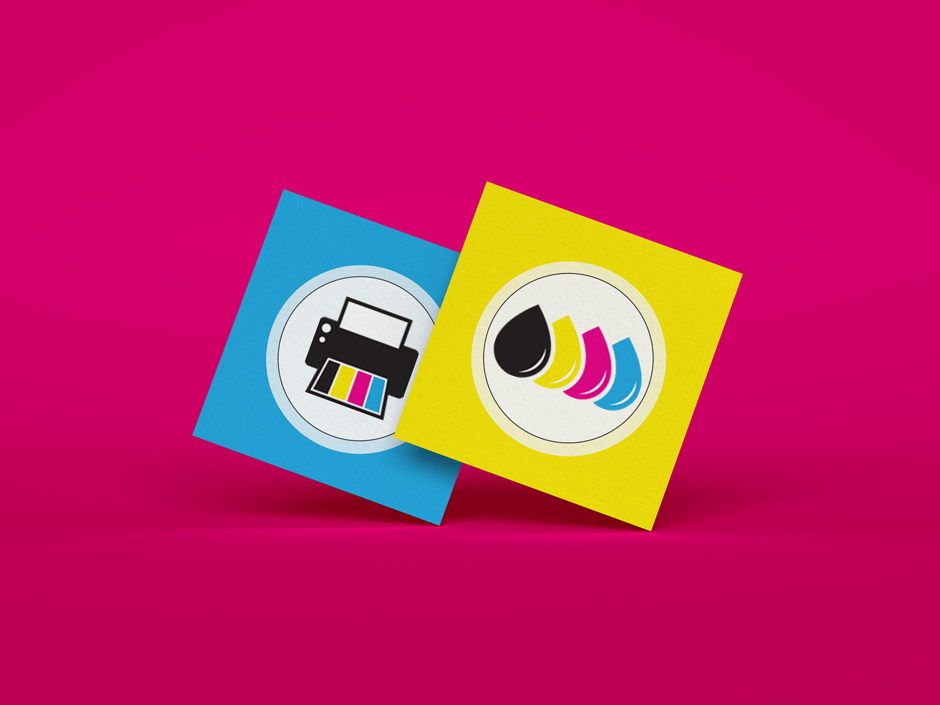 You may also like to see the shop front design that we created for Ink Again Felixstowe, this mimics their branding on the website and takes it into the real world keeping a strong brand recognition with the bright, friendly, design.
Ink Again Felixstowe refill and recycle ink cartridges, repair PCs, mobile devices and tablets. They also sell edible inks for catering and cake makers.
If you're looking for responsive website design in Felixstowe get in touch today.