Shop Front Design in Felixstowe
The shop front design came once the logo and website were all complete. Facebook graphics followed for Ink Again Felixstowe. The signage simply uses a white background so the bright colours of the logo stand out. It lists their key services and offers a phone number and website details for out of hours contact.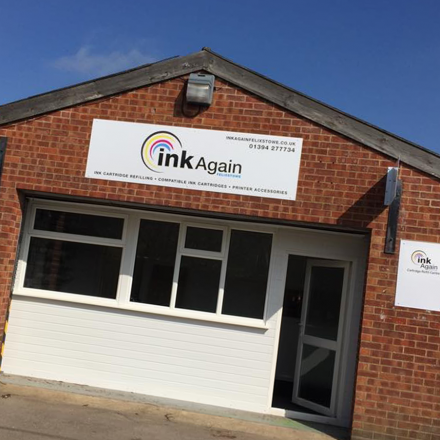 If you didn't have an eye catching shop front you could potentially loose so many passing customers so make sure yours is appealing and eye-catching. We can organise the design and print of your shop front, simply provide us with a photo and we can produce a rough mock up of your 'vision' and show it to you before committing to any expensive signage production.